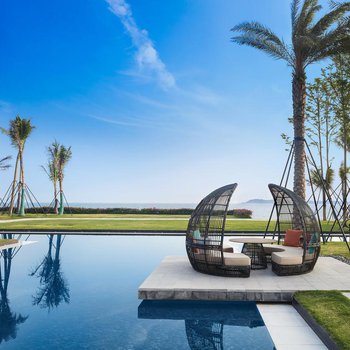 Opened in 2017, the Shenzhen Marriott Hotel Golden Bay is a great accommodation choice in Shenzhen.
The hotel is located approximately 44km from Huizhou South Railway Station and 88km from Bao'an International Airport. Seeing Shenzhen's sights from this hotel is easy with Golden Bay Beach Resort, Guanyinshan Park and Xianren Rock all close by.
When guests have some time on their hands they can make use of the onsite facilities. Airport pickup can be arranged by the hotel upon request. This Shenzhen hotel features parking on site.
Germaphobes can rest easy - the level of cleanliness is highly rated at this hotel. This hotel is particularly popular with those traveling with families.